Appointment.
Are you facing any health problems? Call or mail us and make an appointment with experts at Parshva Hospital to solve your problem.
24/7 Emergency
We are open 24x7x365. Call us or visit us anytime.
Welcome To
Parshva Hospital
Best Orthopedic & Pediatric Hospital in Ahmedabad
parshva Orthopedic and Children Hospital is an excellent healthcare facility located in the heart of Ahmedabad, Gujarat.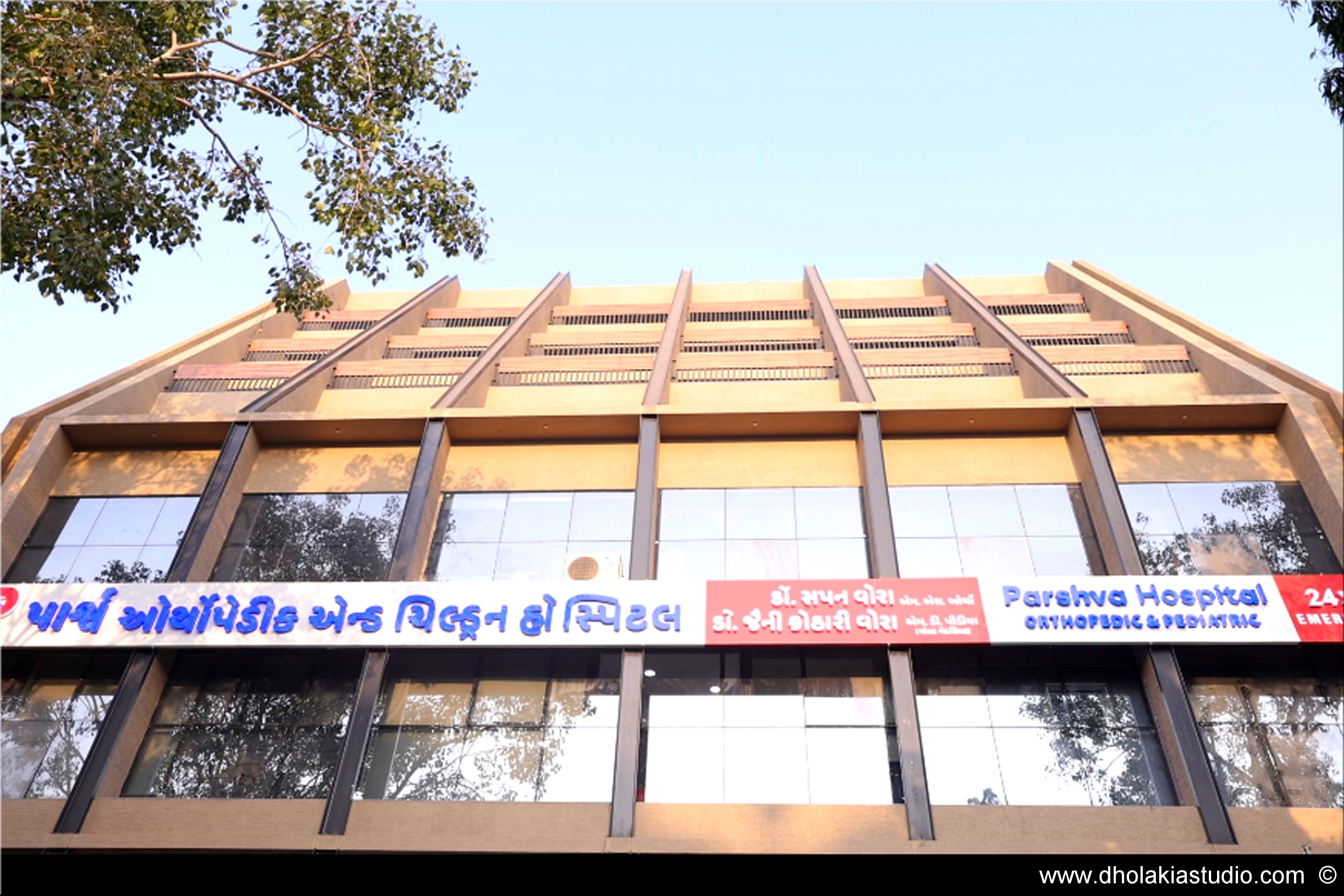 Best Orthopedic Hospital In Ahmedabad
Orthopaedics is a branch of medicine that focuses on diagnosing and caring for musculoskeletal diseases. Thanks to this intricate system of bones, joints, ligaments, tendons, muscles, and nerves, you can move and be active. Injury, degenerative, and metabolic diseases of the bones and joints provide a significant health risk to the Indian community, and osteoarthritis is now the most prevalent form of arthritis among Indian adults.
Most bone and joint disorders affecting all age groups can now be prevented, diagnosed, and treated due to remarkable technological advancements. Musculoskeletal research has also reduced the invasiveness of procedures and improved the quality and durability of implants Parshva Hospital Best Orthopedic Hospital in Ahmedabad is making all these advancements reach everyone in society.
Best Pediatric Hospital In Ahmedabad
Child Healthcare is another thing we at Parshva Hospital are passionate about. Children are our future and at Parshva Hospital Best Pediatric Hospital in Ahmedabad, our aim is to provide excellence in pediatric care. The hospital's team of well-trained and experienced doctors, nurses, paramedics, and support staff work hard to provide the best possible care for children. We offer quality services in diagnosis, treatment, and preventive health care of infants and young children.
The hospital as the Best Pediatric Hospital in Ahmedabad provides complete care from birth through adolescence including newborn management, child development assessment, genetic counseling and management of chronic conditions like asthma, diabetes, and obesity.
Additionally, pediatric experts at Parshva Hospital are specialized in dealing with complex problems associated with neurological disorders like cerebral palsy, epilepsy, etc. In addition to its experienced medical staff, the hospital boasts advanced technology such as an advanced neonatal care unit offering world-class services to treat newborns with high-risk reviews and even a daycare procedure ward where babies can be admitted on a short-term basis or receive surgery at a nominal cost.